It's a Major Award! I won it!

So my blog friend over at
The Diary of A Fat Mommy
nominated me for a Liebster Award. What is that you ask?
Well, it's a blog award given to up and coming bloggers with less than 200 followers. Feel free to fix that and add yourself on that little blue tab over there ----> . . . maybe I can up the number from the current 13 . . . help a sista out!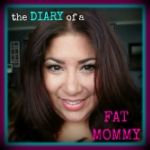 So the rules for playing along . . .
I have to acknowledge the blog that nominated me and
tell 11 random facts about myself.
Then I have to answer the 11 questions the nominating blogger created.
Next, I list 11 bloggers with less than 200 followers that I think deserve some recognition and notify them that they have been nominated (I can't nominate the blog that nominated me).
And finally, I post 11 questions for them to answer.
Phew . . . I might already be worn out! Are you still with me?
OK, here goes my 11 random Amy fun factoids:
1. I once spent a weekend at a beach house in Delaware with 5 other people . . . one of them was Monica Lewinsky. This was before she was notorious, but during the time she was making her moves on President Clinton. I was flabbergasted when her face hit the news, to say the least.
2. When I'm driving and find myself in sticky situations, my inclination is almost never to brake . . . I'd rather accelerate and get the heck out of the way. I would not say I'm a reckless driver, but I did once drive 125 mph in my brother's Mustang . . . I was young and stupid and wouldn't do it again.
3. I held my father's hand as he passed away from cancer back in 1996. My mother held his head and my oldest brother held his other hand. Of course it was terrible to lose him, but it was a beautiful gift to be able to be there for him as he crossed over into heaven.
4. I've been fortunate enough to attend a wedding in France (shout out DH) and a wedding in England (shout out AF)!
5. I skipped my senior year of high school. I took a full load of college courses at the university and transferred back my English and Government credits. I graduated with my class and walked across the stage to get my diploma but didn't attend school with my friends. I was 17 and one month when I entered college and 2 months shy of my 21st birthday when I graduated.
6. I still have every one of my positive pregnancy tests from all three kids (and one very early miscarriage). Don't believe me? Here's the proof . . . If I have this many positive ones, imagine how many negative ones I threw away. OCD.
7. I cannot start my day without coffee . . . but I didn't start drinking it until around age 37. I used to say I didn't need caffeine, I was high on life. Ha! Not so much anymore . . . something has to clear the cobwebs in the morning!
8. I played a couple of seasons on a softball team that practiced and held games on the Mall by the Washington Monument. I sucked (I always had to play catcher), but it was fun!
9. Before my stay-at-home Mom career, I held a real job in accounting. I sat for and passed my Certified Public Accountant (CPA) exam in November 1994. Big Nerd. Huge.
10. My bachelorette night was the first and last time that I've ever passed out from too much alcohol. I'm pretty sure my friend was getting me back for the "Suck for a Buck" t-shirt I made for her bachelorette night . . . I sewed Lifesavers all over a plain t-shirt she had to wear and the fellas had to pay to bite a Lifesaver off her shirt! Classy, I know.
But my friends did me one better . . . my t-shirt said, "Buy me a shooter, and I'll show you my hooters!" And they also made me that lovely nude leotard and brought me some falsies to enhance things . . . thank goodness.
11. I was a Girl Scout from 1st through 5th grade. I will forever hold a special place in my heart for my Girl Scout leaders. (Shout out to JF and Mama Bear!)
Now onto the 11 questions created for me by my nominating blogger:
Coffee with one Truvia sweetener and 2 tablespoons of low-fat Natural Bliss French Vanilla creamer
Run the kids around to one of their many activities, cook dinner, clean up, hang out with the family, watch TV in bed. Don't be jealous . . .
3. What's your preferred method to talk? (phone, email, text, etc)
I'd always rather have a conversation face to face with someone. After that, texting is the easiest form of communicating unless it's my Mom or BFF and I need to chat . . . then I have to call.
4. What did you do last weekend?
Went to Chicago!!! I'll be blogging about that later this week!
5.
Would you rather be rich and ugly, or poor and good looking?
6.
What celebrity do you like to follow?
I love Prince William, Princess Kate and Queen Elizabeth . . . so the Royal Family!
7.
What is the craziest thing you have ever done?
Hiked around the narrow rim of an active volcano in Indonesia!
8.
What was your first job?
I answered a newspaper add to clean office space near my house when I was 15!
9.
What is your favorite ice cream flavor?
10.
Who is the most famous person you have met?
Well, see #1 in my fun facts . . . or Lou Diamond Phillips . . . back in the '90's when he looked like this . . .
11.
What was the last movie you saw?
Taking Chance on Memorial Day . . . amazing movie . . . keep a box of tissues near.
OK, on to blogs I nominate . . . I just found a few of these . . . it's hard to find ones with under 200 followers (well, except mine) so here goes . . .
TimBob at TimBob's Bloggy Blog
Kristyn at Mrs. Riley's Rambling
Meredith at Is This Thing On?
Angie at Mean Ang
Taylor at Mama Tay Le May Gets Rid of her Gut
Darci at Strongly Feminine
Melanie at Sweet Southern Mel
Theresa at A Change of Pace
Kimberly at Got My Moxie
Jenn at Fat Jenn Slim
Ashley at Downsizing
Here are my 11 questions for my nominations - I kept them gender neutral in case TimBob wanted to play along!
1. Which do you prefer - cardio, weights or yoga?
2. What is your favorite movie of all time?
3. If you could pick a super power, which one would you choose?
4. Name an item on your bucket list!
5. Why did you originally start blogging?
6. What was you first car?
7. What is you ideal vacation?
8. Which do you prefer - beer, wine or mixed drinks?
9. What would you choose for your last meal?
10. Are you a dog or cat kind of person?
11. What is your favorite season and why?
Oh Em Gee. I'm finally done. Way more than you ever wanted to know . . . I am seriously sick of myself . . . but not really.