You should totally click that play button and rock it out this Friday with me . . . I promise your computer won't explode although if you're at the office, might I suggest ear buds?
How's about we talk about some things I love on this fabulous Friday . . . a little Friday Favorites, if you will!
First up we have the Target give away I've been pimping all week . . . last call for alcohol entries. Click HERE and enter before noon for your chance to win . . . let's be best friends.
My friend Stacey has these amazing sunglasses. I was all like gimme gimme because I wanted to try them on . . . she had the brilliant idea of taking a picture of me from the side so I could see how they looked. Let's face it, the cool 'arms'

(is that even what you call them)

were what drew me to them.
Get me some Clearasil. Stat.
And when I saw the pic . . . I about fell out. Seriously, am I a teenage boy? What the hell is that on my face? It's like the nuclear launch button, so clearly (or not so clearly, given the state of my face) immediate action was required. Several friends have raved about the Clarisonic so I order one up from Sephora. I chose the Mia 2 because it had 2 speeds, a timer and travel case . . . desperate times call for desperate measures. I selected the color of Passion Fruit because duh, I'm a girl. Behold . . .
Ahh, pimple redemption.
I'm certain this will be the fountain of youth I need . . . the youth that doesn't involve pimples. I'll let you know how it works . . . so far I must say it makes my face feel amazing. The clean feeling you get after using it is also kind of addictive. I look forward to scrubbing up at night and the timer only lasts a minute so I can manage that . . . cheaper than plastic surgery.
And because I needed to make myself feel better after that ridiculous picture, mama got some new shades.
Can I get a "Hey now!"
That's what my son says when he thinks he's done something awesome!
I may just wear these 24/7 . . . just to avoid the paparazzi. I'm pretty sure my fabulous quotient went up by like 20 points. They are so fancy . . . my first Tory Burch purchase. She's a de-zih-nah, dontcha know. Definitely a step up from my Kohl's sunglasses. Now let's hope I don't lose them, drop them, or sit on them.
Speaking of fancy, how do you like our new designer luggage?
Packing light for an overnight in the woods. Better them than me.
You too can have one of these babies with a Chock full o'Nuts two pound coffee can, some duct tape and paracord. My boys had to put everything they would need for 24 hours in the woods in their pockets and/or their coffee can. That included their shelter, clothing, food, sunscreen, bug spray . . . ALL OF IT.
They were doing this to earn their
Wilderness Survival Merit Badge. One part of it was to build their own shelter and sleep in it for the night. Check it out . . . craptastic pictures but you get the point.
Night, night. Sleep tight. In the rain and cold. Good times.
I should probably mention it rained like a mother on them and those freaking rock stars made it the whole night and the hike out with nary a complaint. Even said they would do it again. Gah . . . they rock my socks off.
I saw this bottle of wine and bought it just for the name . . . and I don't mind if I do with a Shiraz.
This was way more exciting to buy than drink.
When I was about to drink it I was definitely on the excited, high pitched WOOP! WOOP! side of things. But then after I tried it, I was more on the womp, womp side of things. It was not very smooth . . . and kind of had an unpleasant bite. I definitely wouldn't recommend, but I didn't throw it away either . . . because that would be alcohol abuse.
You are cordially invited over for your birthday . . . because I shall serve you a celebratory beverage out of my new wine glass.
Come on over . . . free birthday dinner and drink of your choice!
And if you are of not of legal drinking age, I will let you have sparkling grape juice . . . or chocolate milk. You too can have one of these if you are willing to shop at The Dollar Tree. Saw it. Had to have it. Love it.
Here's my favorite guinea pig, Ruby the Home Wrecker . . . also known as the 5th grade class pet.
I love her. She is a little rodent delight. Too bad I don't get to keep her.
If you aren't familiar with her shenanigans, please check her out HERE. We had her visit Amy's House of Fun the last weekend before school got out, but sadly had to return her to the teacher. Now to be fair, the teacher offered to let me keep her because she knows my love has no bounds for this furry rodent . . . but Getzy's dislike for her would be greater than my love. And since he pays the bills . . . and her cage smells pretty bad after a few days . . . she is not a Getz pet.
This guy, however, is a favored Getz pet . . . and he sure makes the Jeep look better with his distinguished tuxedo look. Geez oh Pete, I love this guy. He's an all time favorite.
Hey, how you doin'?
And everyone needs friends that will support you in your bad habits . . . mine being eating Thai food from this crappy hole in the wall restaurant on the regular. I've managed to get my friend addicted and am grateful she supports my need for curry. She brought along her better other half last time!
When I saw this picture, I kind of wanted to Photoshop myself in the middle . . .
seems like someone is missing. Me!
And finally, my blogger favorites to round out the day! It kind of cracks me up that my two favorite blog ladies are also named Amy . . . seems we are drawn to each other. I've never met these ladies, but I know we'd totally be friends in real life.
Go check out Amy at The Diary of a Fat Mommy . . . she's a cute little Latin fireball who is working on staying fit and being the best she can be!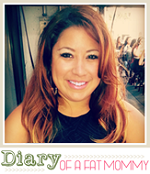 And also show some love to Amy at The Crazy Wise Woman . . . she's a hot southern mom navigating single life and her fitness journey. She cracks me up on the regular.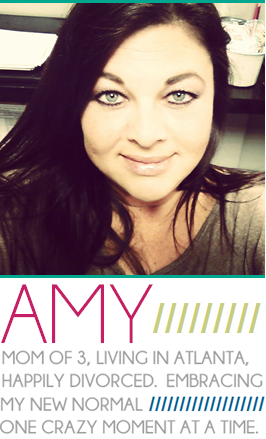 And because link ups are fun . . . and great ways to meet new bloggers . . . I'm linking up with Amanda (duh, love that name) from Meet at the Barre for her Friday Favorites.

Tell me what are your favorite things right now? Maybe I need them in my life too!